A PIC' OF MY HONEYBUNNY AT CHURCH. THERE WAS A SPECIAL SERVICE GOING ON -- THE ARM BAND HE WORE REPRESENTED "JAMES".
New Faith MB Church, 8400 S. Halsted, Chicago, IL
Rev. Dr. Howard Randolph, Pastor
THIS IS A PIC OF MY NIECE, KEENA AND HER DAUGHTER, AMBER. LOOK FOR AMBER IN THE NWBA IN A FEW YEARS! SHE IS A BASKETBALL SUPERSTAR!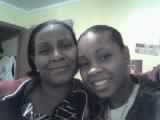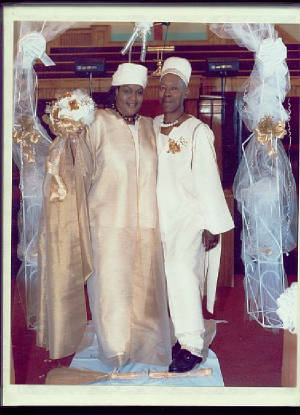 ME & HB (short for "Honeybunny") Jumping the Broom in 2001.